Culture and history
Laurinmäki area offers unique views to Finnish culture and history, after all the area has been inhabited since the 8th century! Janakkala has been an important part of the southern border of habitation in Iron Age Tavastia proper. Laurinmäki has been considered as the center of the Iron Age cult of the area.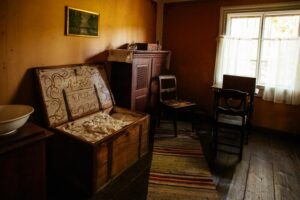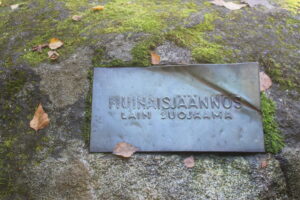 Certain evidences of early inhabitation of the area include multiple findings of Iron Age cemeteries, sacred groves and sacrificial stones and a sacred well, the Spring of Saint Lawrence. The area also includes Hakoinen Castlehill and the Medieval Church of Janakkala.
A bit closer layer in history can be found at the Crofter's Museum, the Crofter's Memorial and the trenches dug by the Russian army in 1915 during the World War 1.
Please click the links on the left sidebar to learn more about the fascinating culturohirstorical sites.
.