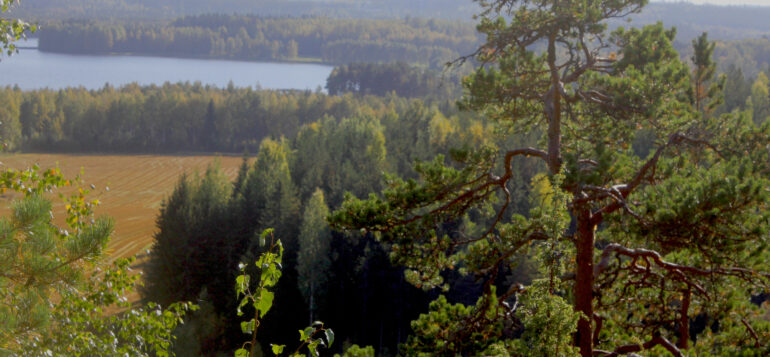 Nature
Laurinmäki is a charming destination around the year. Nature trails lead their visitor amongst unusually diverse Finnish forestlands. The trails have been marked with white poles to make them easy to follow. Markings have been made by nature and community organizations Janakkalan Luonto ja Ympäristö ry and Tarinmaan seudun kyläyhdistys ry together with the municipality of Janakkala.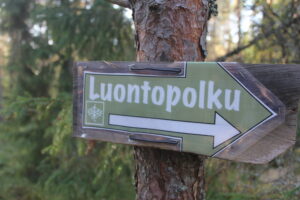 Nature trails in a nutshell
Laurinmäki nature trail starts from the Crofter's Museum and follows a two-kilometer route. The trail leads a hiker to the top of rocky Määkynmäki from which there are spectacular views to the direction of Lake Kernaala and Hakoinen Castle. There is also a shorter trail that leads to an old, protected pine tree.
During years 2015-2016 the nature trail was expanded from Määkynmäki hill forward. This new addition added one kilometer to the trail. A new open air fireplace and a lean-to were also build on the way to offer a place to take a break and relax.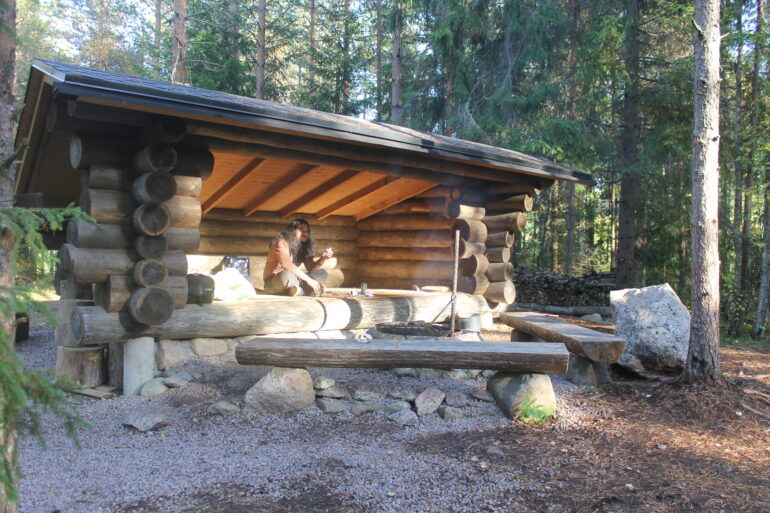 There is also a shorter trail that strolls along from the Crofter's Museum, but returns after an old, protected pine tree. You will need to take a right turn after the sacred grove in order to reach Räikälä kievari square. There you will find an open air fireplace with table and benches. The shorter trail includes all of the cultural sites along its way. You will see a sacred grove from Iron Age, a sacred well and sacrificial stones. These are all memories from the times when Finnish people worshipped Gods and spirits from the nature. Looking at the amazing surroundings in Laurinmäki nature area it is easy to understand them.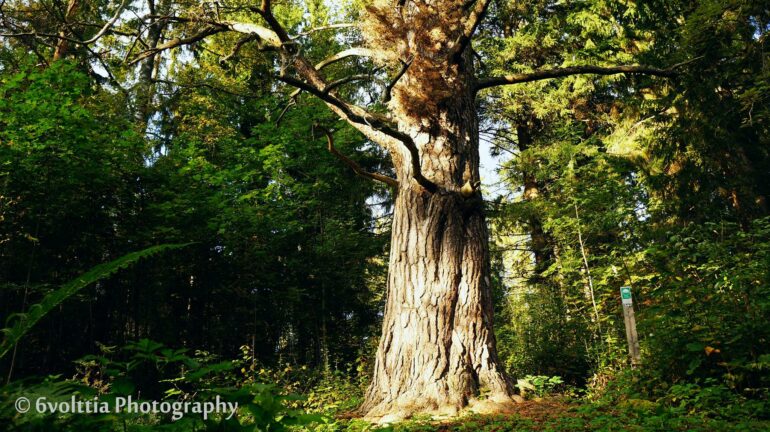 Please keep in mind, especially if you are trekking with children, that there are many poisonous plants in the area, such as mezereons and greater celandines. The best rule for safety would be not to pick or eat any plants or berries that you do not recognize. Kindly keep in mind the law of everyman's rights in Finland. Everyman's rights