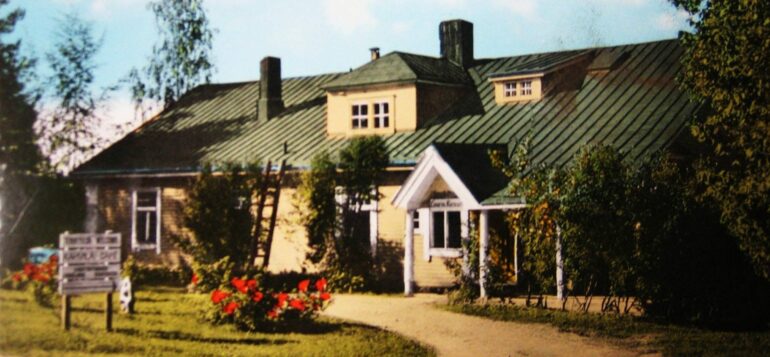 Räikälä tavern (Räikälän kievari)
The Räikälä tavern, often called also the tavern of Lauri (Lawrence in Finnish translated to Lauri amongst the common people) was a well known tavern offering accommodation within the Räikälä estates. The tavern building from 1908 was last used as a restaurant until it got completely destroyed by fire on early Thursday Morning of 29.10.1981. (Picture: Kotokulma 3.11.1981)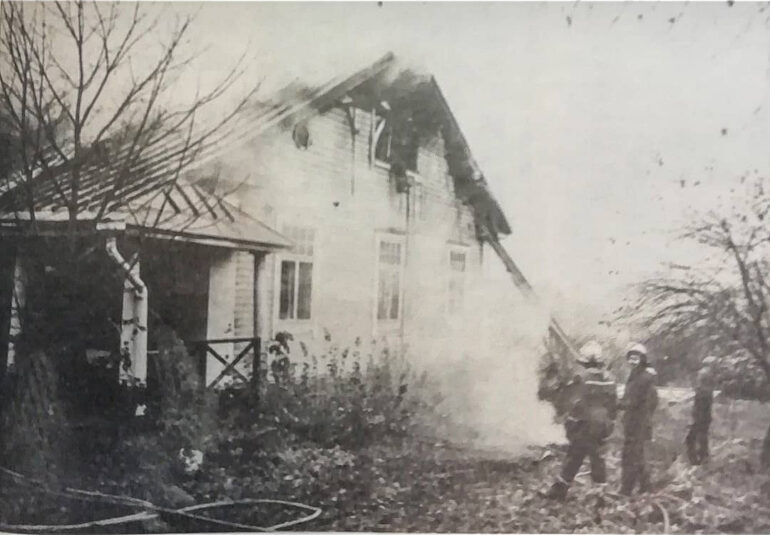 According to tradition, the name Räikälä comes from the loudmouthed noise from the crowds gathering at the sacred spring nearby. There were also loud parties at the tavern and fights could not be avoided too. In 18th century there were fights between nobility and clergy in a wedding. One of the masters of Räikälä was famous for his incidents with the law and was even sentenced to flogging. The sentence was carried out on the church hill, under a large pine tree. These pine trees still grow nearby the church at a crossroad on the road leading to Turenki and are known as flogging pines. It is possible that the ones sentenced to stocks were also presented to the public as warning examples in the very same crossroad.
Elias Lönnrot also visited Räikälä tavern as he was travelling to collect folklore in order to create the Finnish national epic, Kalevala. However, he was so poorly dressed that he did not receive very warm welcome. Räikälä estate has been mentioned as early as 1539. The estate had approximately ten cows, one horse, goats, sheep and pigs. The estate served as a tavern for 150 years 1750-1900 while it was owned by the Räikälä family. In 19th century also confirmation school and girls' school were held there. There were meadows of Räikälä estates along the road, but the farming fields were located on top of the hill.
There is an old, protected pine tree near the trail just about 20 meters up from the present tavern square. This pine tree is the oldest known pine tree in Janakkala and it is easily recognizable by its thick that resembles the shell of a tortoise.
If you are visiting during the summertime, be sure to greed the summer guests, adorable Finnish "Kyyttö" cows and furry sheep of the pastures of Räikälä!