Contact information
Phone number Crofter's museum, during opening hours: Guide 050 546 8973, other times: Cultural services, Anna-Milla Vainio (03) 680 1280
Crofter's museum opening hours and entrance fees
Open in 2019: – June 9th to August 11th, Wednesday to Sunday from 11am to 5pm – On request for groups – During events
Closed from 21st to 23rd of June 2019.
Entrance fees: Adults 6 €, free of charge for children and under 18 years old. Entrance fee should be paid at the Yellow house.
Requests, bookings and other questions during opening hours: Guide 050 546 8973, other times: Cultural services, Anna-Milla Vainio (03) 680 1280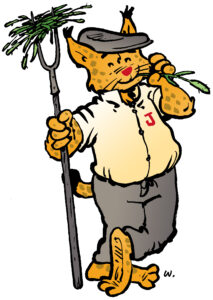 Culture café at the Yellow house is open in 2018: – June 9th to August 12th , Wednesday to Sunday from 11am to 5pm – On request for private events during other times – During events
It is possible to visit the Crofter's museum area and the Nature Trails independently outside the opening hours with the guidance of information signs.