Xiaoli
My name is Xiaoli Hu. I am 32 years old and I am Chinese. I live in Tervakoski, Tammenranta with my husband, my dog Liuliu, my two cats Kitty and Baobao and my father and mother in-law.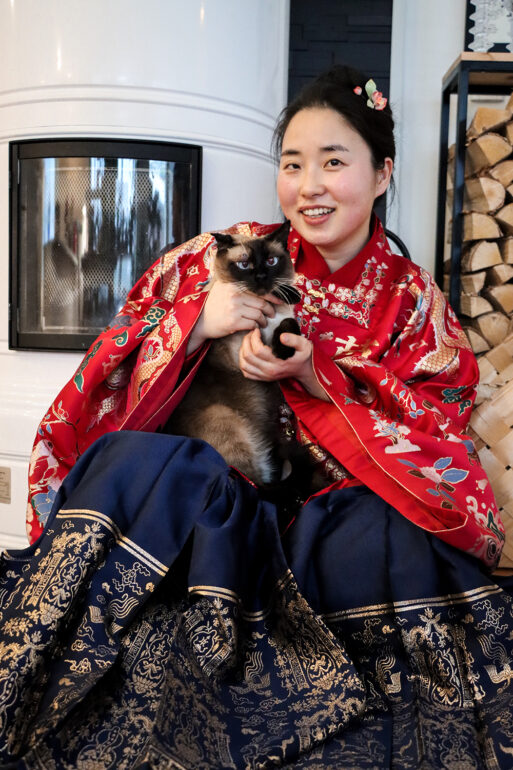 I met my husband, Riku, when he was working in China, in year 2018. I visited Finland for a holiday in October, 2019. I fell in love with Finland during that time. We also decided to get married when Riku would return to China. Riku´s parents found in a magazine, that one house was on sale in Tervakoski. I fell in love with the place and the house just by looking at the photos.
I entered Finland with 72 coffee mugs. These mugs are from all over the world. I have gathered them during my travels and my friends have brought them to me as a gift from places they have been.
What I love most about Finland are nature and living quality. It is just amazing. People in Finland have been very kind, friendly and shown very good hospitality towards me. I love to take our animals for a walk in a forest and in the summertime I enjoy picking berries. Also swimming in the lake is nice. In autumn I enjoy picking mushrooms and I am amazed that everything is free to pick! Also I have started studying in Finland and it is quite relaxing and free!
I think for me, my parents in-law and brother helped me to settle in here. What I dislike most, is that people don´t pick up dog poop when they take their dogs for a walk. It is a shame, because Janakkala is such a beautiful place.
Janakkala, especially Tervakoski, mean everything to me. It is my first own home and I have my family and animals around me.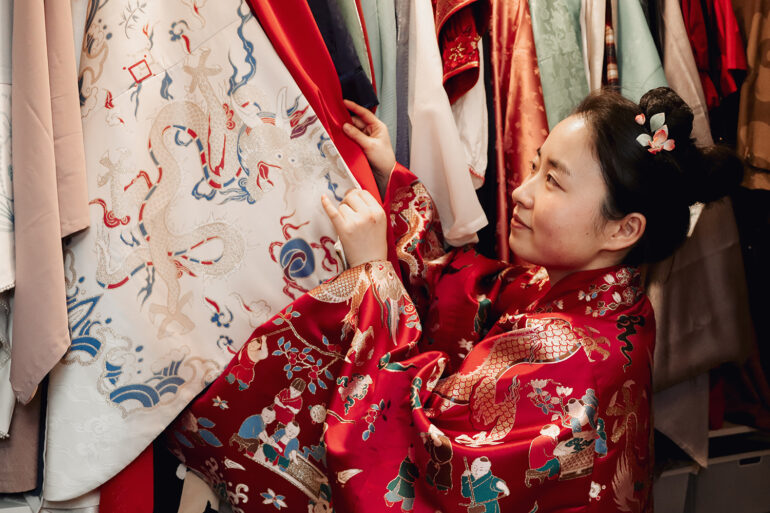 The portraits were shot at Xiaoli's home in Tervakoski, Tammiranta.