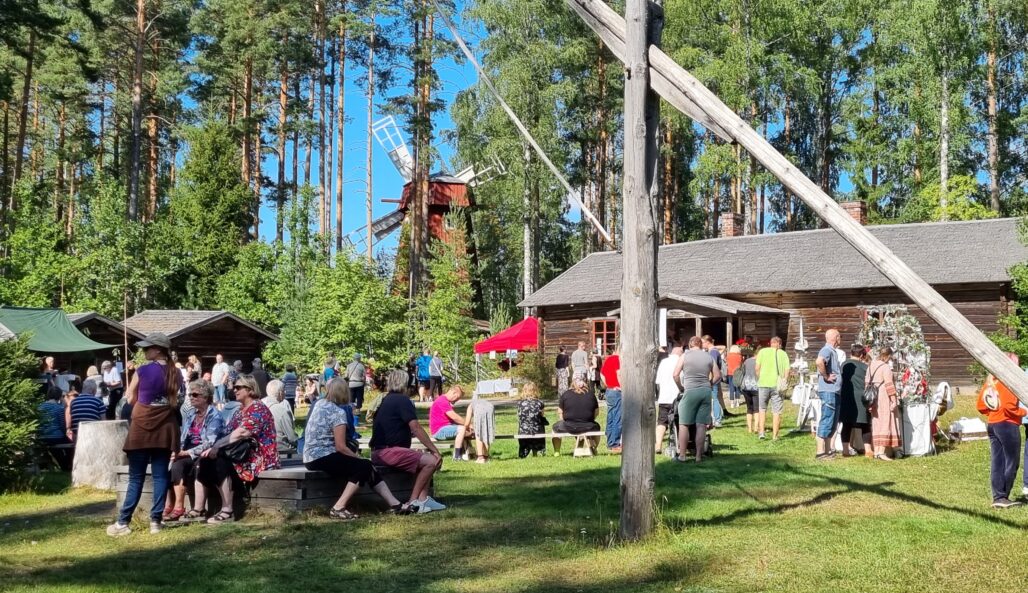 Janakkala
Turenki grew around a sugar factory
Finland's first railway from Helsinki to Hämeenlinna, which was put to use in 1862, had an essential influence on Turenki's, as well as whole Janakkala's, development.
Railway seems to be one of the reasons why committee of Tavastia's raw sugar factory decided to build its sugar factory to Turenki. Here was also lots of know-how because karelians from Antrea brough with them skills to cultivate sugar beet as well as experience in sugar production from the factory left behind the border. As the sugar factory turned on its machines in 1948, began also Turenki develop one of the most industrialized rural municipalities in Finland. Population centre started to grow around the factory. The factory constructed residential buildings which was customary at that time.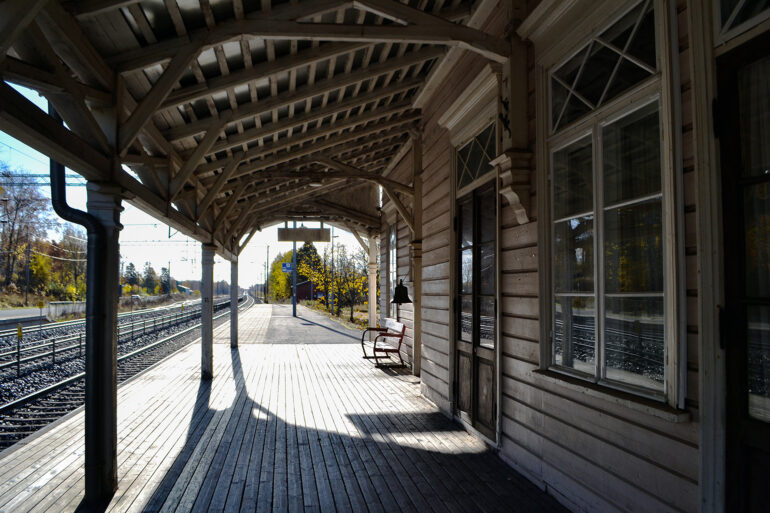 The sugar factory was accompanied by an ice cream factory in the 1960s. Ice cream is still produced in Turenki but sugar production ended in 1998. Instead is the machine workshop still running, which was built next to the factory. Buildings of the sugar factory are still in industrial use. Turenki became the administrative centre when the villa Päivärinne, which is already demolished, was bought as town hall in 1917. The current town hall was built in 1963.
Paper was made in Tervakoski already in the 19th century
Tervakoski began to develop to its current size when paper factory was built in 1818. Tervakoski breathed and grew along with the factory. As the factory got bigger it needed employees to diverse jobs from paper manufacturing to area's maintenance. Employees needed accommodation, schools for children and something to do on their free time. The factory took part in many things; it constructed apartment buildings for employees and pensioners, supported building of detached houses, founded schools, took part in building a church, offered allotments, hired a nurse and a doctor and took care of cultural activities. The centre of social life was the handsome wooden Seurahuone which was sadly demolished when Seuratalo was built in 1963. Seuratalo, which also proudly represented own time's elegant architecture, offered many activities: adult education centre's courses, acting and art exhibitions. Tervakoski Ltd, which manufactures high-quality special papers nowadays, is the oldest functioning paper factory in Finland.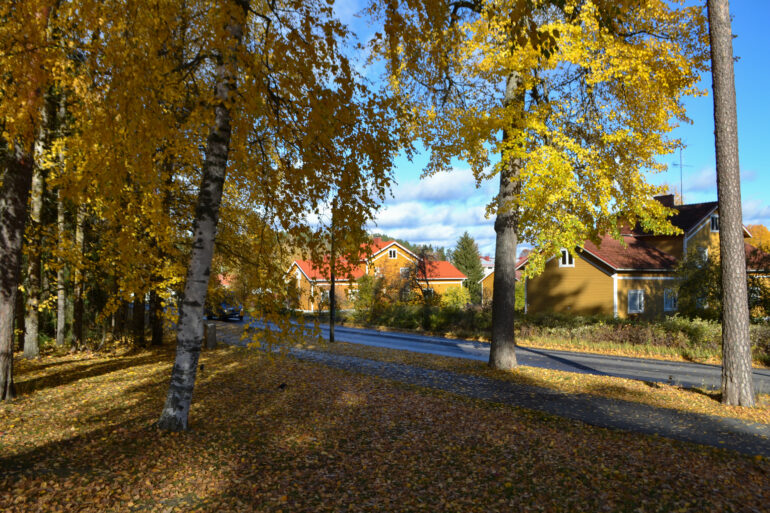 Leppäkoski was built out of bricks
The clayey soil of Leppäkoski and the railway from Helsinki to Hämeenlinna, which ran through the village, developed blooming brick industry. At first clay was dug up with shovels and transported to brick factory with horses. Bricks were made seasonally by hand. Activity mechanized gradually, production grew in all three factories in the village and the daring chimney bricklayers from Leppäkoski became world-famous. Element building replaced bricklaying eventually and the factories in Leppäkoski didn't survive the difficulties in the business. The last brick was made in Leppäkoski in 1987. The decorative chimney of Rautaniemi which reaches to the sky tells still the story of this era that lasted more than two hundred years and influenced life in whole village.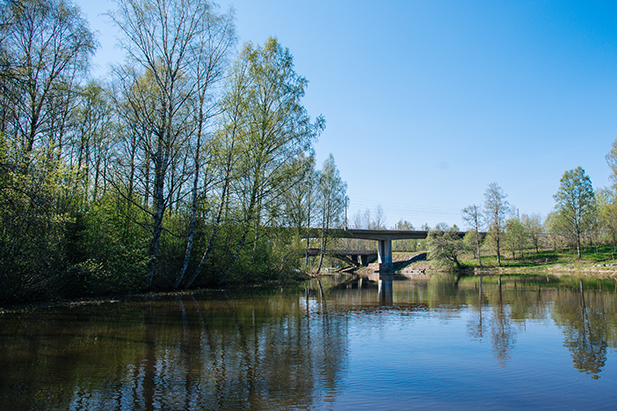 You see far from high
Landscape in Janakkala is dominated by esker formations that offer fabulous scenery over lush countryside and growing population centres. The most famous is the medieval Hakoinen castle ruins, Hakoisten linnavuori. Unfortunately, the privately owned rock cannot be visited. There are also other high places like Haukankallio in Leppäkoski, Määkynmäki in Tarinmaa or Hakamäki in Turenki. You can also exercise on illuminated jogging routes or play disc golf in Hakamäki.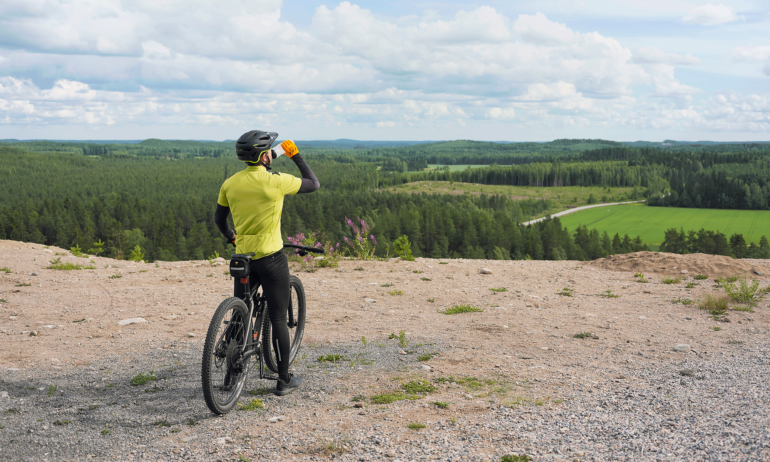 In the village – like in the old days
Charming old milieu of Tarinmaa, which is a village in Janakkala, combines nature and history. Medieval church of St. Lawrence (Pyhän Laurin kirkko) was an important grave and sacrificial site already in the Iron Age. The spring of Holy Laurentius is considered one of the most important holy wells in Tavastia Proper. Near the well remain also sacrificial stones and cairns from the Iron Age. The Tenant Farmer Museum in Laurinmäki and nature trail to Määkynmäki represent newer history. In that beautiful church is often organized concerts and in Laurinmäki other events.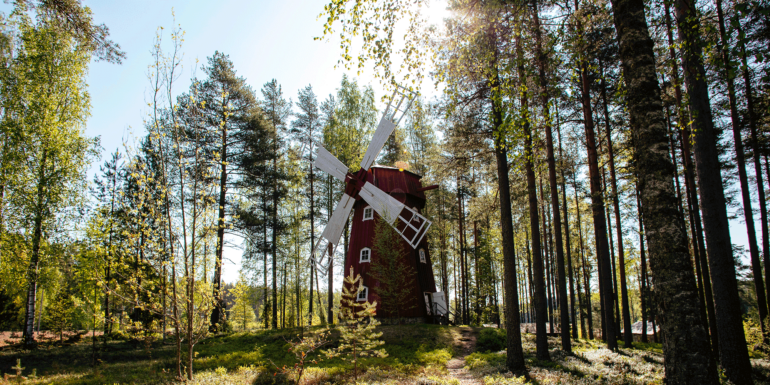 Canoeing for example to Särkänniemi
Janakkala has many little lakes and combining rivers which form long waterways. Along these waterways you can canoe or boat all the way to Tampere. Beach is always near in Janakkala, for many just a stone's throw away from sauna even though they don't have own beach. In the winter you can dip into icy water in Turenki and Tervakoski – which many people do every morning before going to work.
Good place for skiing
Jogging routes are well taken care of in Janakkala. They form a tens of kilometres long network of roads and trails in varying terrain, for example in top of eskers and in the boardwalk to Suurisuo. In the winter combining ski tracks connect illuminated tracks suitable for skate skiing and offer endlessly track kilometres for the hungrier skiers.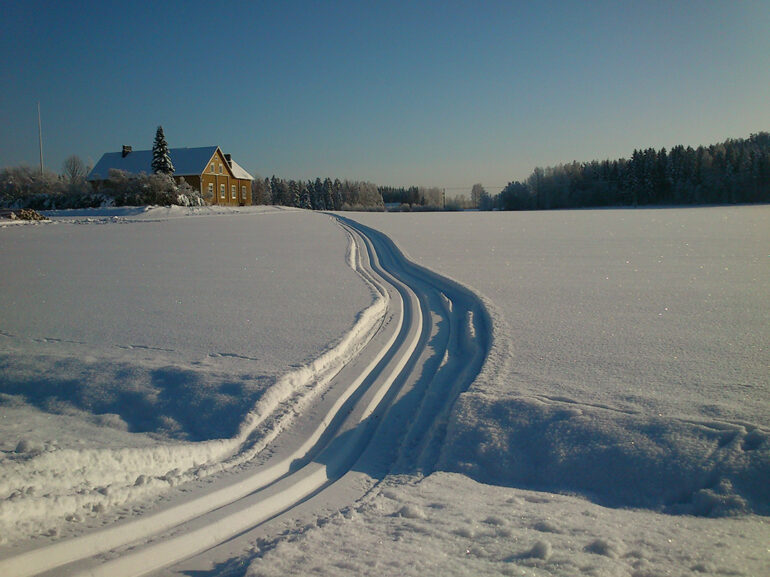 Own home, own yard, own vegetable garden
Different eras can well be seen in Turenki, Tervakoski and Leppäkoski which all have grown around traditional factories. New residential districts are built in Eväsoja in Tervakoski, Stoltinkorpi in Leppäkoski, Kyteri and Moisio in Turenki and in Harviala where you can fulfil your dreams, own herb garden or baking oven in the kitchen. Residential plots are bigger in Janakkala than in neighbour cities – and the price is lower. There are also terraced houses and blocks of flats in every population centre.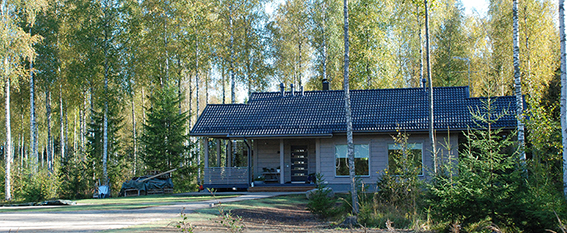 Many alternatives to be interest in
More than hundred associations act in Janakkala. There are village associations, amateur theatres, choirs, sports clubs, Martha organizations and scouts. Associations and Sibelius and Vanajavesi education centres offer good opportunities to be interested in different things. There are events that have established their place in Janakkala´s event calendar, such as running and outdoor happening KiipFIT, Janakkala´s Music days (Janakkalan Musiikkipäivät), Janakkala Baroque, Happening in Terva (Tervassa tapahtuu), summer market, summer theatres and Christmas openings. Villages and population centres are active also in many other ways – thanks to local companies and associations.