Bruna
My name is Bruna. I have lived in Finland for about 13 years, 9 of them in Leppäkoski, Janakkala. I moved to Leppäkoski because my husband lives here. My family includes my husband Ukri, three children, two dogs and a cat. I like reading, good conversations, watching movies, traveling and my own work. I work at Iittala's composite school as a class teacher. I believe I am a positive and a talkative person. I love my family and I live a good life in the countryside.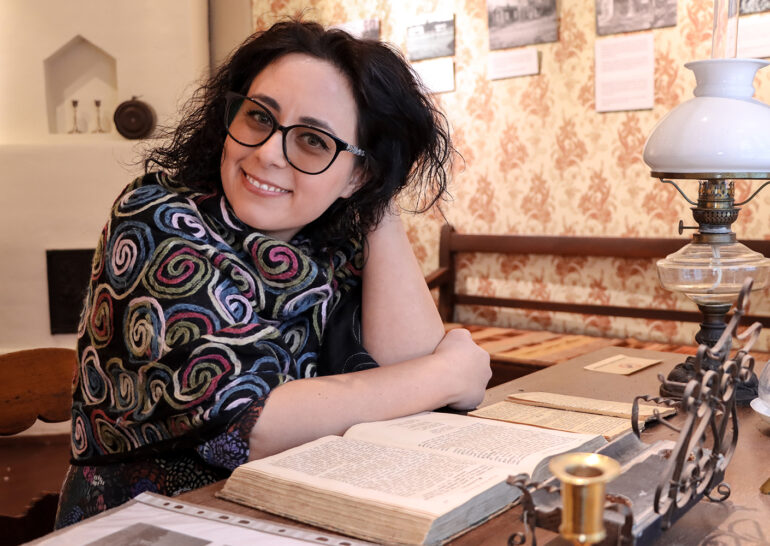 When I moved from Italy to Finland, I liked that here everything is calm and works well. Even though I first lived in a bustling capital city, life there didn't feel oppressive either. In Leppäkoski I love the village life and the people. It was easy to move to Janakkala. Compared to Helsinki the place is smaller, but more functional.
The children have had great family daycare and school in Leppäkoski. The authorities respond to messages quickly, the health centers work well, etc. Other foreigners live in Leppäkoski, which has been nice for me. The people are warm and friendly. We do a lot together, Woima house constantly organizes events for adults and children. We have a lovely river and a beach. The neighbors stop by for a coffee anytime and the children spend a lot of time outside. Only the stores are missing. For shopping you have to drive to Tervakoski or Ryttylä.
Janakkala is my home.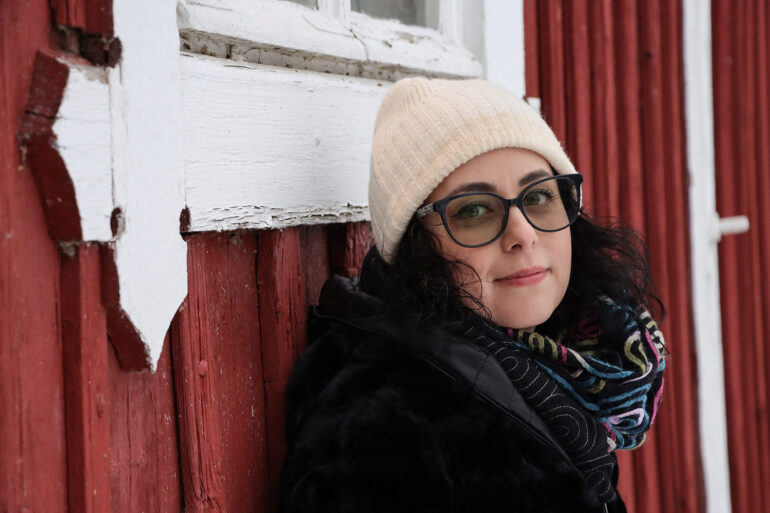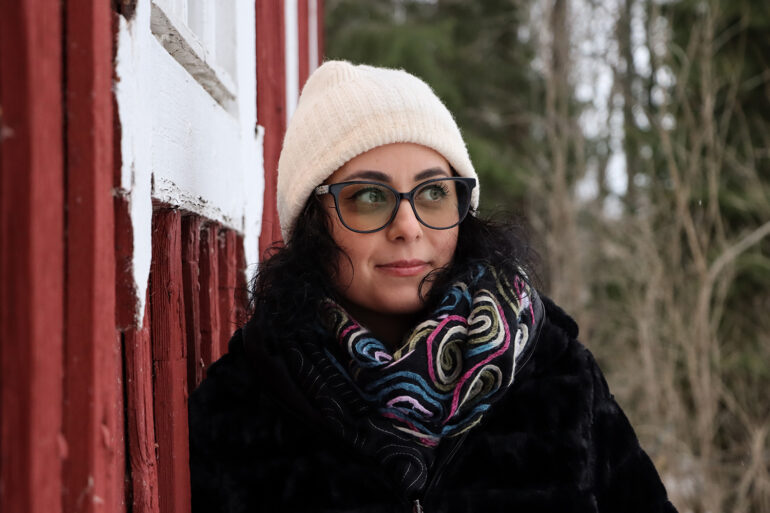 The portraits are shot at Iida Aalberg Museum in Leppäkoski.