You can find all kinds of accommodation alternatives in Janakkala. We have cozy cabins and villas, camping site, farm accommodation, and comfortable rooms at Kiipula training and rehabilitation center. Moreover, a hotel is being built in Turenki.
Kiipula
Kiipula education and rehabilitation center in Janakkala offers versatile and accessible accommodation options for even bigger groups. The comfortable rooms accommodate 1-3 persons. In addition to breakfast, the prices also include the use of the gym and the sauna and pool section at set times. The guests have free parking and wifi access.
Kiipula offers all kinds of outdoor activity possibilities, e.g. jogging paths in ridge terrain, frisbee golf, tennis.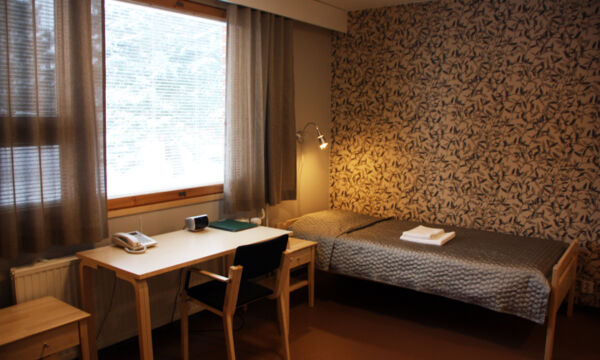 Willa Göös
Willa Göös offers individual facilities for meetings, festive occasions and accommodation all year round in a home-like close-to-nature environment. At family occasions in our own chapel, the atmosphere is heartwarming and unique.
Tervaniemi
The 20 cozy log cabins located in a manor milieu can be rented all year round. Each cabin is equipped with a fireplace and sauna of its own. The cabins have air-source heat pumps to cool down the cabin. There are kettle grills on the cabin terraces. It is 100 meters to the beach and about 1,7 kilometers to Puuhamaa from Tervaniemi. Tervaniemi also has excellent outdoor activity possibilities all year round. You can have an active holiday using the fitness trail close to Tervaniemi which also acts as a ski trail in winter.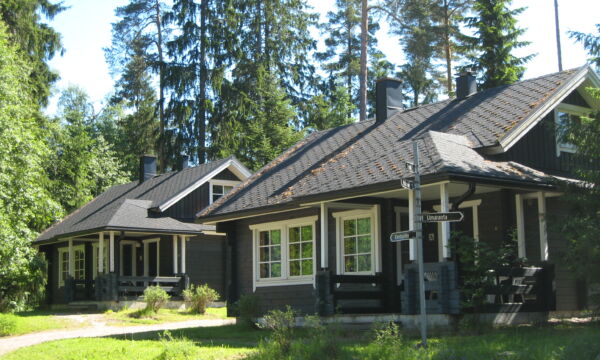 Haapaniemi Villas
The villas are located in a safe Tavastia proper cultural landscape on Ylöstalo farm in Haapaniemi. Its owners have been known since 1470, and the farm has been in the ownership of the same family since 1627. There is a voluntary 4-hectar forest reserve on the ground of the farm which, as well as other areas, can be used for outdoor activities. The area is not "a cabin village" where cabins stand side by side; each villa has its own beach and peace. Ylöstalo farm has a 4-kilometer shoreline.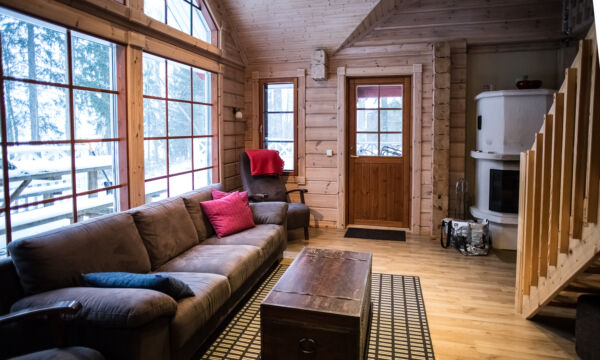 Harjula Farm
Harjula Farm and its accommodation facilities White house and Sauna cabin are located in Janakkala forest uplands, by Mallasjoki river. The price of accommodation includes sauna and bedclothes. 24 kms from Turenki, Mallinkainen road - Löyttymäki road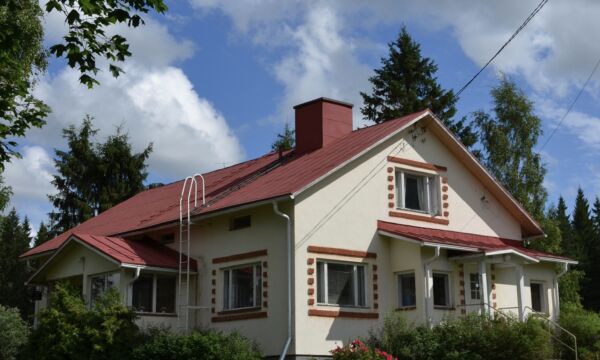 Virala Camping
The services of Virala Camping include:
Caravan sites & seasonal caravan sites
A camping site in a scenic area, on the shore of Lake Virala which is rich in fish.
It is easy to come to Virala from all directions. It is only a few minutes drive from the motor way and the nearest urban area, Turenki, is only 8 kms away.
At your disposal:
Tent sites, saunas and showers, toilet facilities, cooking shelter, grill shelter, chemical toilet emptying point, restaurant and summer terrace, beach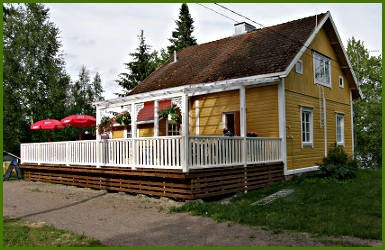 Summer Camp Rantalahti
Meetings, workplace health promotion and recreation days, social evenings, festive occasions and camps – Rantalahti Summer Camp is ready to serve you and realize your dreams! You can also order products from our catering services. You will also have an atmospheric croft with meeting facilities and a wood burning beach sauna at your disposal.
Inquiries and bookings primarily by e-mail
Hostess Tanja Yrttimaa