Events
This page introduces some of the annual events in Janakkala. All of the events happening in Janakkala can be found in the Häme Events calendar below. Most of the introductions are written in Finnish. You can use the search engine to discover also the events happening in Hämeenlinna and Hattula. Welcome!
Häme Events (In Finnish)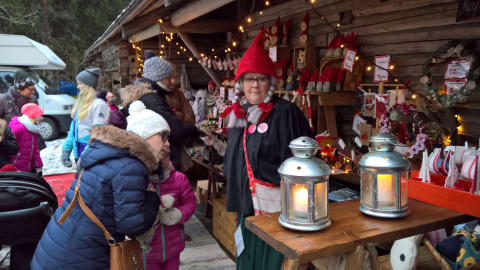 Janakkala Welcomes Christmas
Janakkala Welcomes Christmas is an annual event that starts the Christmas season at the end of November at the idyllic Laurinmäki Crofter's museum. Christmas market offers lots of stalls filled with handcrafts, toys, Christmas delicacies and decorations. Performances and Christmas music lift the holiday mood and it is also possible…
Further information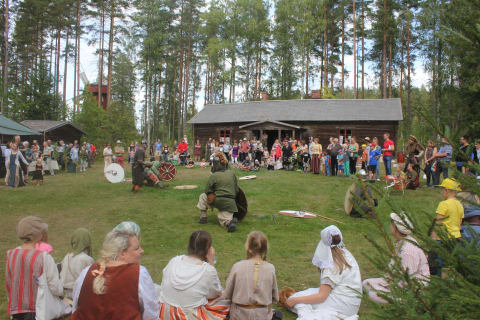 Taara Market
Taaran markkinat is an annual history event organized at the atmospheric area of Laurinmäki Crofter's Museum in the middle of harvest season. The event is for everyone interested in history and cultural heritage. Performances and presenters, lectures, music and theater plays introduce history and heritage from various angles and eras.…
Further information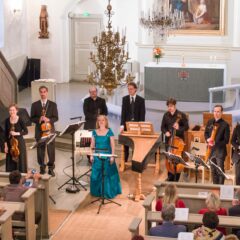 Janakkala Baroque Festival
Janakkala Baroque is a festival of old music and it is arranged every summer on the weekend after Midsummer. At the center of the music festival is the organ in the Church of St. Lawrence but concerts are arranged in other venues as well. Children's Baroque offers gems of old music in a style suitable for children. Janakkala Baroque is a joint summer event of Helsinki Baroque Orchestra, Janakkala municipality and the congregation.
Website.
Janakkala Music Days
An annually arranged longtime music event in Janakkala in March.
Not only does the concert series offer intimate classical music concerts, but also children's concerts and concerts featuring brightest stars of popular music.
You can find the program on the webpages of Music Days.
Website( In Finnish)