Eat and drink
Can we tempt you with local food in an atmospheric old milieu, an artesan pizza baked in a wood-burning oven, or a delicious cake baked in the café´s own bakery?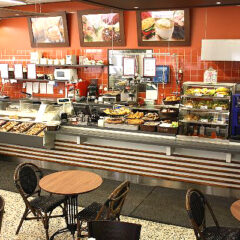 Café Laurell
Our pastry shop-cafés offer you mouth watering Danish pastries, cakes and cookies. There is also a large selection of special coffees and other drinks to choose from.
Laurell Turenki is at your service at the center of Turenki, in the corner of the market place. In the same house there is also one of Laurell's bakeries which makes you delicious sweet buns, Danish pastries and bread.
Website. ( In finnish)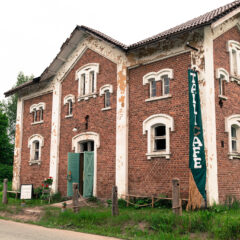 Café and Pizzeria Tallicafé
Café and Pizzeria Tallicafé is located in a charming historical stable in Tervakoski.
The stable is decorated elegantly, respecting the building and milieu. The atmosphere of the stable is crowned by the owner couple's carefully designed menu where you can find, in addition to artesan pizzas made in Naples style, also the café´s naan bread burgers and iron griddle pancakes.
Talli Café is open during the summer season from May to September.
Truly worth experiencing.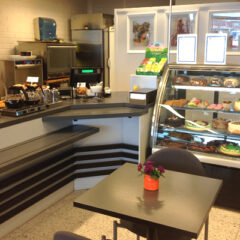 Tervakoski Café and Pastry Shop
A cozy café and pastry shop in Tervakoski shopping center which offers Laurell's high-quality delicious products both to its customers and to take away with you.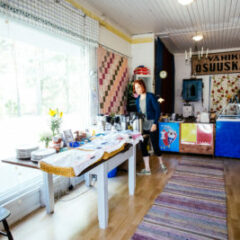 Vähikkälän Suvipuoti
Vähikkälän Suvipuoti is a grocery kiosk and village office in the midst of beautiful and summery Tavastia landscape. It is open in the summer. Sanna bakes sweet buns, donuts and pastries every morning and makes coffee through the day. There are all kinds of ice cream and naturally also fresh ice cream (or as they say "hand ice cream") in the freezer! You can find a variety of groceries from sausages to milk in the refrigerating cabinet and everything from macaroni to juice in the shelves. You can cool off with cold refreshments in the heat of the summer .