Accomodation
You can find all kinds of accommodation alternatives in Janakkala. We have cozy cabins and villas, camping site, farm accommodation, and comfortable rooms at Kiipula training and rehabilitation center.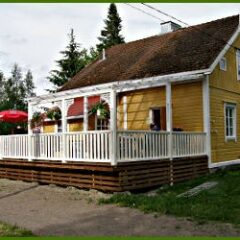 Virala Camping
The services of Virala Camping include:
Caravan sites & seasonal caravan sites
A camping site in a scenic area, on the shore of Lake Virala which is rich in fish.
It is easy to come to Virala from all directions. It is only a few minutes drive from the motor way and the nearest urban area, Turenki, is only 8 kms away.
At your disposal: Tent sites, saunas and showers, toilet facilities, cooking shelter, grill shelter, chemical toilet emptying point, restaurant and summer terrace, beach.
Website ( In Finnish)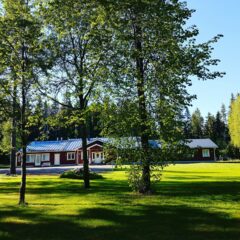 Willa Göös
Willa Göös offers individual facilities for meetings, festive occasions and accommodation all year round in a home-like close-to-nature environment. At family occasions in our own chapel, the atmosphere is heartwarming and unique.
Website