In Janakkala, we can successfully arrange a multi-day seminar in a technically well-equipped auditorium, as well as an effective meeting for a small group of people, and an atmospheric family occasion.
Turenki Station
A pleasant venue for both festive occasions and meetings in the 19th-century milieu, with modern day technology.
Meetings can be held in 9 halls
3 meeting facilities for 20-30 guests – without tables 50 guests
2 meeting facilities for 10-15 guests
4 meeting facilities for 4-6 guests – these can also be used as teamwork facilities
You have Topparoikka sauna at your disposal. You can also book other ancillary services.
The station is also easily reached by trains coming from Helsinki or Tampere direction.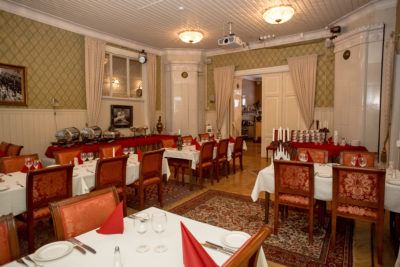 Willa Göös
Willa Göös offers individual facilities for meetings, festive occasions and accommodation year-round in a home-like atmospheric environment. At family occasions in our own chapel, the atmosphere is heartwarming and unique.
Tervaniemi
The beautiful and historical manor milieu by a shore creates a perfect setting for meetings, trainings, recreation and workplace health promotion days and kick-off parties. The beach hall of the manor seats about 100 conference guests and Sinivuokko scenic hall about 50-80 conference guests in classroom form. There is also the silver hall in the manor which seats 10-15 persons and where small-scale executive meetings can be held. There is a fast wireless network connection in the meeting facilities.
Summer Camp Rantalahti
Meetings, workplace health promotion and recreation days, social evenings, festive occasions and camps – Summer camp Rantalahti is ready to serve you and fulfill your dreams! You can also order products from our catering services. You will also have an atmospheric croft with meeting facilities and a wood burning beach sauna at your disposal.
Inquiries and bookings mainly by email.
Hostess Tanja Yrttimaa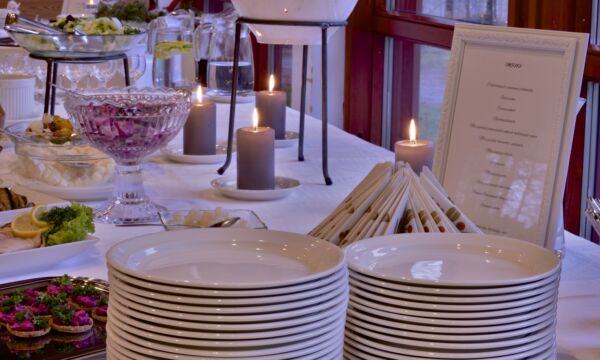 Kiipula corporate services
You can arrange a smoothly going meeting or training event in a peaceful and accessible environment in Kiipula. Along with the meeting day, it is possible to organize refreshing exercise or activity sessions and expert lectures on well-being at work.
Our head office in Janakkala offers comfortable and well-equipped meeting, training, exercise and accommodation facilities.
Kiipula Rustholli offers tasty and healthy local food for events.